Topic: Magellan's Ships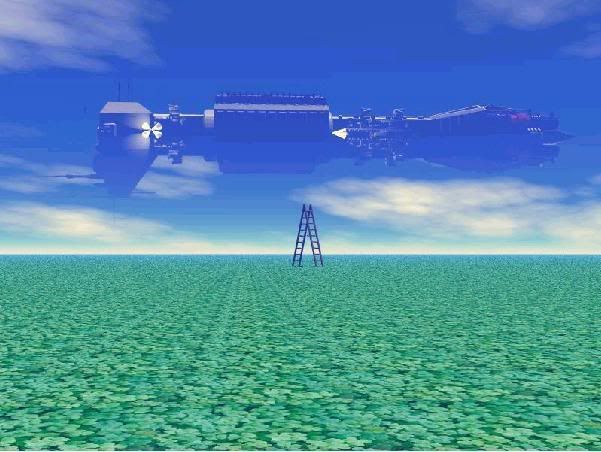 From:
http://www.edgelife.net/simon/magellan.html
The spiritual experience in the arts can open wide the doors of perception. As we evolve as a species, we hit certain key moments in that evolution when old ways are discarded and new maps of behavior are forged.
Could this entertainment form of the movies be, in some cosmic way, reflecting to us in those darkened theaters the deepest questions, challenges, and yearnings of our humanity? Could movies be fashioning a metaphoric pathway to the forgotten secrets of our very existence?
Let me tell you a story...of Magellan's trip around the world in 1519. Magellan's fleet of massive high-sailed ships would sail into the bays of primitive islands and the natives would go wild with fear upon seeing these huge vessels. It would take weeks for the priests aboard to calm the natives and get to know them.

One day, the fleet sailed into the bay of an island and, to the amazement of all aboard, the natives onshore paid no attention whatsoever. They simply went on about their daily chores without the slightest shred of concern for these foreign invaders.

When Magellan's crew got into their longboats and neared shore, the natives finally did react, and with even greater terror than had been witnessed elsewhere. When the priests ultimately calmed the natives and learned their language, they realized something extraordinary. These particular natives were so primitive that they didn't react when the ships came into the bay -- because they actually couldn't physically perceive them! The ships were so far beyond their consciousness that they literally could not see them.
There is another landscape, however, that has only begun to be mapped -- our inner world, where we weave dreams of who we might be as a humanity when we operate at our very best.

Magellan's ships -- this time carrying the cargo of our deepest questions and hopes about ourselves -- are now sailing into the waters of the mass consciousness of human awareness. Movies are part of the mainsail. I believe that it is now up to those of us on the shoreline to see with new eyes...to a distant horizon of evolution that is just now reflecting the first rays of dawn.
From:
http://www.mindshiftinstitute.org/Article_Myst_Man.htm
There is a story told about Magellan and the inhabitants of Tierra del Fuego that is relevant here, whether it is apocryphal or actually occurred. It seems that the Fuegans were unable to see Magellan's ships anchored in the bay. Despite their huge size, they were invisible to the indigenous people-at first. Their shamans, however, did see the ships and, over time, were able to help the people see them as well. They taught the people how to see a reality that was far beyond the limits of their experience and thinking. Don't we have our own "shamans" who are trying to help us see what is right before our eyes? Will we learn to see before it is too late? And it is late now.
[size=16]The Deep Divers Re-Membering:[/size]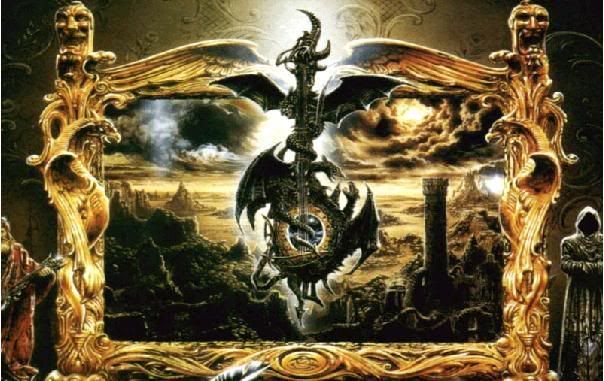 From:
http://www.hypnotica.org/hints.htm
The first Sphinx story is a Tale of Time drifting away
in one dimension… or two… or three or more? It's hard to say…
It depends on how these words may steer you down the path for some describe mystery; others, math.
Number two story is a part of number one. After "In the beginning" and before the tale is done you'll traverse an abyss to roam the far side on nothing less than a fantastic ride across the Bridge of Transitions, into the Pages of Time, you'll be drawn ever closer to Truth sublime.
The third story is that of a wizard who's weaving
transforming stories that you should be believing!
To help you heighten your own intuition
Be sure to pass by this majestic magician...
Story number four describes a magical place
When you arrive there, you'll come face to face
with winds whispering softly in your ear
slowly at first, until all disappear...
The further you go, the deeper to sleep...
preparing you for an evolutionary leap!
The fifth tale begins with the Great All-Timekeeper…
unveiling his story as you fall even deeper…
he's steadying you for the next cosmic affair
transporting you (do you believe you're aware?)
while he teaches his story, for that's what he does,
of an enchanted garden that some say never was...
The Garden ushers in story number six:
A conjuration, which more than predicts
a journey you'll survive through trials and
tribulations…
that will alter your deepest symbolic representations.
Story number seven some say can be scary;
So step with caution, though you might grow wary
as you descend in the cave whose drops get steeper…
Before it's too late you must find the gatekeeper…
who can unlock the doorway through the black void…
(this exit is a release and can be thoroughly
enjoyed.
Now you leap through strange space in a quantum style…
Does it take forever? and still it's extremely
worthwhile
to travel the mind, to places afar…
Has this trip been nothing if not totally bizarre?
Now that you've landed, here on the other side,
we'll give you three Riddles to help you provide
you with hints: for there are secrets woven within.
These mystical pointers will help you begin
your blissful transcendence upon heavenly sound
(whose effects will be nothing short of profound...)
Re-enter the garden of a Child's dream…
back towards the Beginning...yes, that is our theme…
Try to recall... Wasn't ALL this just a dream
spoken by One? Aha! So it may
that the Great All-Timekeeper has finished weaving
his story
of a complex place in metaphoric allegory.
Shake yourself out of his pages of time
and you'll receive a gift from your unconscious mind.
Back To story number four
(which included five, six
and seven)
You're in a space some might call 'heaven'.
Yet the winds whisper that it is time to re-awaken
and though you may think this was the beginning
you would be sorely mistaken!
Back to the third tale of the wise wizard weaving
his Word through Time; you're just now perceiving
that you're still enclosed in story number
two…
But you've crossed the Transition Bridge enough to
renew
your faith in your Self, back to story number one…
Remembering it All...this can be the most fun!
Now back to the beginning! And is this also the end?
the tale interweaves…not always easy to comprehend…
That all this was just a Dimension between fiction and fact.
The story of creation can not be more abstract!
So make this full circle a portal unto a new place,
that expands outward, beyond interplanetary space.